Twitch is a home for millions of gamers and streamers. In fact, it has dominated the online game streaming industry. Some streamers don't stream on Twitch just for fun, but also to earn money.
Streaming on Twitch could be your part-time or full-time job. Indeed, Twitch was the breeding ground of streaming celebrities that earns $100,000 annually on average.
There are many ways to earn money on Twitch. For example, Twitch streamers could earn through Bits, Subscriptions, Twitch Affiliate program, and more. But, setting up Twitch donations on your channel is the primary way to earn on the platform.
Streamer: Donations on Twitch
For donations, you could ask viewers to donate on your Twitch channel. Hence, streamers can easily accept donations if you have a donations button. With just a couple of clicks, money will be transferred to your account immediately.
Here are the ways on how can set up donations on Twitch:
Donation Button on Twitch
There are many third-party services a Twitch streamer can use in setting up his wallet address to receive donations. Some also have additional features like alerts when someone sent you a donation.
Here are some donation system you can use in your channel:
Donorbox Twitch Donations
Donorbox is a US-based technology company. Moreover, their services offer an online fundraising software that allows streamers to receive donations over the Internet. Also, they allow donations from credit cards and PayPal with low ACH bank transfer fees.
Follow these steps to use Donorbox in setting up your donation button on Twitch:
1st step
You must search and download an image that will be used as your donation button icon.
If you already have an image but it does not relate to your brand, we have the solution. Go to your Donorbox Dashboard then select the "Donate button". Then, scroll down to "PNG Image buttons" and change as you wish. Here you can customize the color and size of the image you previously downloaded for your donation button.
Right-click to save the image you customized.
2nd Step
Click on your Twitch username and go to "Channel. This is where you will link your Donorbox donation form.
Scroll down onto the "Edit panels option" section. Then switch 'Edit Panels' On by ticking the box beside it.
Once you have switched it On, Add button will appear.
3rd Step
Click the '+' sign, then select 'Add a Text or Image Panel' and enter the name title of this panel.
Next, click the "Add image" to upload the Donation Button image you saved earlier.
4th Step
Go to the Donorbox dashboard so you can copy the link to your secure donation page.
5th Step
Paste the link you copied to the field that says "Image Links to". Then type a channel description regarding the link and the hit "Submit" button. Turn the 'Edit Panels' option off.
Lastly
Your donate button will now appear on your Twitch stream. finally, you can now start collecting online donations from your viewers.
These donations will be transferred directly to the bank account you connected to.
PayPal
Twitch streamers could ask their viewers to donate directly to their PayPal account using your connected email address. Also, you can set up a 'Paypal.me' link to make the process easier. However, the easiest way is to set up a PayPal donation button on your Twitch channel payment settings.
Follow these steps to set up donations and PayPal donation button:
1st Step
Open the PayPal website on your browser then sign in to your Paypal account. Click on your profile and select "My selling tools".
2nd Step
Head over to PayPal Buttons panel, and click "Update". Then, click on the link asking to "create new button".
3rd Step
Select the type of button you want then choose 'Donation' from the list and then type your Twitch Channel name.
You can also create a customized button for your donation link that matches the design of your Twitch channel. Just click the "Customize Text or Appearance" option.
4th Step
Go to the 'Preview' section and right-click on the donation menu.
Select the "Save Image As" option from the drop-down menu. Then save it to your chosen folder on your PC.
5th Step
Select your Twitch donation currency and then click the "Create Button" option. Next is to go on your Email Tab and head over to 'Select Code'. Copy the code.
6th Step
Open a new tab on your browser and sign in with your Twitch account.
Select your Twitch Username and then choose the "Channel" button.
7th Step
Select 'Edit" on the admin section. Click the "+ " sign to add a new panel on your Twitch channel and then put a title.
8th Step
Click the "Add Image" option and upload the PayPal donation button you previously downloaded.
9th Step
Click 'Done' and go to the "Image Links to" field on the screen. Consequently, paste the donation button code that you copied from your Paypal account.
Final Step
You can describe to your viewers and subscribers where the PayPal donation will be spent. Head over to the "Admin" option then press View. Lastly, you can now view your new Twitch donation button below your Twitch stream.
Streamlabs
Streamlabs offers a free service to handle donations for streamers on different platforms. It provides channel special integrations with Twitch, such as the option for viewers to send a message with their donation. Additionally, it supports multiple payment options without many cookies in your system.
Indeed, Streamlabs is very flexible and user-friendly. For an instance, the Twitch streamer may choose currency type, tipping preset buttons, and the maximum length of donation messages. We wrote a full guide on how to setup streamlabs you can check out.
Follow these steps in setting up your Streamlabs account and donations settings:
1st Step
Go to the Streamlabs website: https://streamlabs.com
Then, Click log-in on the upper-left side of the window.
After the next page has loaded, select the Twitch platform in signing up your account.
Consequently, you will see series of requests for permissions. Click the "Authorize" button to proceed.
Optionally, you can set up the payment method or just click the "Continue" button.
You will skip the next two screens and select "Finish" at the bottom-right corner of the browser.
2nd Step
On the main page of Streamlabs, click Settings. Then click "Donation Settings".
3rd Step
Choose the payment method you would like for your Twitch channel. In fact, Streamlabs can connect with PayPal, credit card, Unitpat, and Skrill.
4th Step
Copy your tip page URL. This is the donation link where your Twitch viewers will donate their money.
5th Step
Click the "Settings" option under "Donation Settings" beside "Methods"
6th Step
The Settings subsection is where you can adjust donation settings.
It allows Twitch streamers to customize many different aspects of their donation page, such as currency type, donation message length, and tipping presets.
Final Step
After your donation settings adjustment, click the 'Save Changes' button.
PeachPay
PeachPay is one of the leading invoicing services for freelancers, streamers, and small businesses. This is the first payment software that lets you choose to split the transaction fees into three different options. PeachPay site can be used to accept donations on any linked accounts.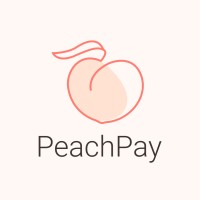 Here is your complete guide in using PeachPay for your donations on Twitch:
1st Step
Create an account on the PeachPay website: https://www.peachpay.me

Click 'Sign up' on the upper-right portion of the screen.
2nd Step
Provide all required information on all the fields on the Sign Up page or use your existing email.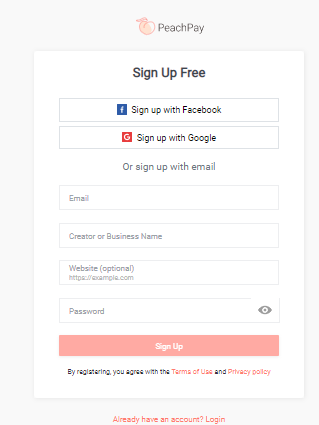 3rd Step
In order for streamers to receive payments through PeachPay, they need to connect a Stripe account.
4th Step
After connecting to Stripe, create your payment page by clicking "Create Payment link now"
5th Step
Set up your Payme page
6th Step
The Payme link will be generated and you can now use this link to integrate on your Twitch account for your donations.
7th Step
Open a new tab and sign in to your Twitch account.
8th Step
Click the 'Channel' section and turn on the 'edit panel'
9th Step
Select the '+' symbol on the screen to add a panel.
10th Step
Click the add a text or image panel.
Then, Fill out all information including a panel title, add image, Payme URL, and descriptions.
Final Step
After you have provided all relevant information, click "Submit".
Twitch Bits
Twitch launched Bits where viewers can show support, celebrate moments, and amplify their voice through Cheers. When a viewer Cheers, animated Bit gem emotes. This is also a way to promote a competition on a streamer's channel by having a chat badge and leaderboards.
Twitch Bits are considered virtual currency. Viewers can buy Bits starting at $1.40 for 100 Bits. Bits are also more reliable than third-party donation methods. Since Bits are handled by Twitch rest assured that you will receive revenue and just focus on your streaming content.
Currently, Twitch Bits can be bought using payments via Amazon and PayPal. Viewers can also receive Bits by watching ads, but this feature is not available in the United Kingdom.
Twitch Affiliate and Twitch Partner can enable the Twitch Bits feature on their streams.
Follow these steps to enable Twitch Bits:
Go to the Partner Settings tab of the dashboard.
Scroll down and under the Cheer section, click Enable Cheering with Bits.
Under the "Cheer Section", you will see configurations for setting up the Cheering experience for your channel
Viewers can now use Bits on your channel. This triggers special audio and visual alerts onscreen.
How to Get Viewers Donate on Your Gaming Stream
Donations on Twitch are voluntarily made to content creators by users. Here are some tips for a streamer on how they can encourage users to donate to your stream. We cover this more in depth on our tutorial to get more viewers.
Set up donations on Twitch. This is a no-brainer, start creating your email address on PayPal and set up your donate button.
Enable Alert Notifications. When you set up donations on Twitch you can enable alert notifications. This way you'll be able to see immediately if users donate to your channel. You can thank them simultaneously in your live stream.
Create Competitive Titles. Your donation section should have engaging titles. So, a donation section could have a title like "Most Generous Subscriber". This way, they will be more encouraged to donate to your stream.
Create Leaderboards. This also improves the competition in your channel among your subscribers. Most people want to excel at anything. So, creating leaderboards will encourage them to donate more to be on top. You can include their Twitch profile for more recognition.
Put Description. When you set up donations for your channel, include a brief description on your donation page. The description could include information regarding where the money will be spent. People would like to have a sense of purpose. When they give Twitch donations, it would encourage them better if they know they contribute to someone's progress and growth.
Appreciate them. Thanking your community for their subscriptions and Twitch donations. In fact, by thanking them live on your stream they will be encouraged to give donations.