Streamlabs OBS is a simplified version of the OBS design used for streaming. Actually, it was specially designed to enhance streamer's Twitch stream and boost their viewer engagement. It has a lot of features so streamers can have a lot of options to personalize their broadcast.
Streamlabs is a very powerful tool when start streaming. It is compatible with another streaming platform than Twitch like Facebook Live, Mixer, and YouTube. It's like a one-streaming app for all. Additionally, having the right Twitch Extensions is important too.
This article will guide you every step of the way and will provide everything you need to know about using Streamlabs OBS. After reading this you'll be able to go live using OBS Studio and Streamlabs. In fact, most people who are streaming on Twitch are using OBS along the side with Streamlabs.
Streamlabs OBS vs OBS
Streamlabs OBS is more user-friendly than OBS Studio. Using streamlabs OBS is simple to use, does not require any technical knowledge, and free to download. Streaming with Streamlabs OBS has been easier and user-friendly especially to those who just started streaming on Twitch. We wrote a whole guide on using streamlabs and OBS you can check out.
Setting Up your Streamlabs OBS Account
Creating and setting your Streamlabs OBS account is simple and easy. Follow these steps to start streaming on Streamlabs OBS.
Install VC++ 2017
The first thing you need to do before using Streamlabs OBS is the installation of additional files in your system to prevent system issues while Streamlabs OBS is running. Download and install both of these redistributables:
Visual C++ 2017 Redistributable (64-bit)
Visual C++ 2017 Redistributable (32-bit)
These Microsoft Visual C++ 2017 must both be downloaded and installed even if you have 64-bit versions of Windows. After installation of this software, you need to reboot your computer.
Update Drivers and Software
Ensure that your graphic card drivers and your Windows are up to date. If you just updated your drivers and software, be sure that you have rebooted your device before you open Streamlabs OBS.
Open Computer Firewall
When using Streamlabs OBS, you need to open your firewall to properly connect to the internet. This allows widgets to get updated promptly while streaming. If you have another firewall installed on your computer, make sure to whitelist Streamlabs OBS both in Public and Private networks.
Also, if you have an Antivirus installed on your device, make sure to whitelist Streamlabs OBS with the 'directory C:\Program Files\Streamlabs\ OBS.exe to avoid it scanning the software. Whitelisting Streamlabs OBS along with its executables will not allow the antivirus to scan every process of Streamlabs OBs which would prevent display issues.
First Run: Clean and Import
First Run- Clean
If you have skipped the import, new to streaming on Twitch or have tried other streaming software that allowed you a default empty screen collection. Then, the first thing you need to do is to check the 'Base Resolution' and 'Output Resolution' which can be found in Settings>Output. Next is you need to set the Base to your monitor's normal resolution and the output to a resolution you stream at. By doing these, you can put up scenes on the aspect ratio native to your device.
First Run- Import
Another feature of Streamlabs OBS is the ability to detect and transfer profile and scene collections from OBS Studio. You just need to make slight changes to use built-in widgets after you have imported your profile and scene collections.
Customize Streamlabs OBS
Streamlabs OBS has more integrated widgets than OBS Studio. After importing your profile and scene collections, you can adjust a few stuff according to your preferences.
Here are some things you can customize for your game stream visuals before you broadcast on Twitch:
Stream Labels
Stream Labels are the counterpart of Text (GDI)sources in OBSStudio. You can now remove the Text (GDI) and replace it with the Stream Label Widget which is built-in on Streamlabs OBS. Stream Label can be found by clicking the '+' sign above the sources.
Browser Sources
Streamlabs has built-in widgets where you can replace browser sources for the Streamlabs Widgets.
Like in OBSStudio, Alert Box is only placed once in a scene and you need to manually copy and paste it as a reference to other scenes to avoid pesky double sounding of alerts.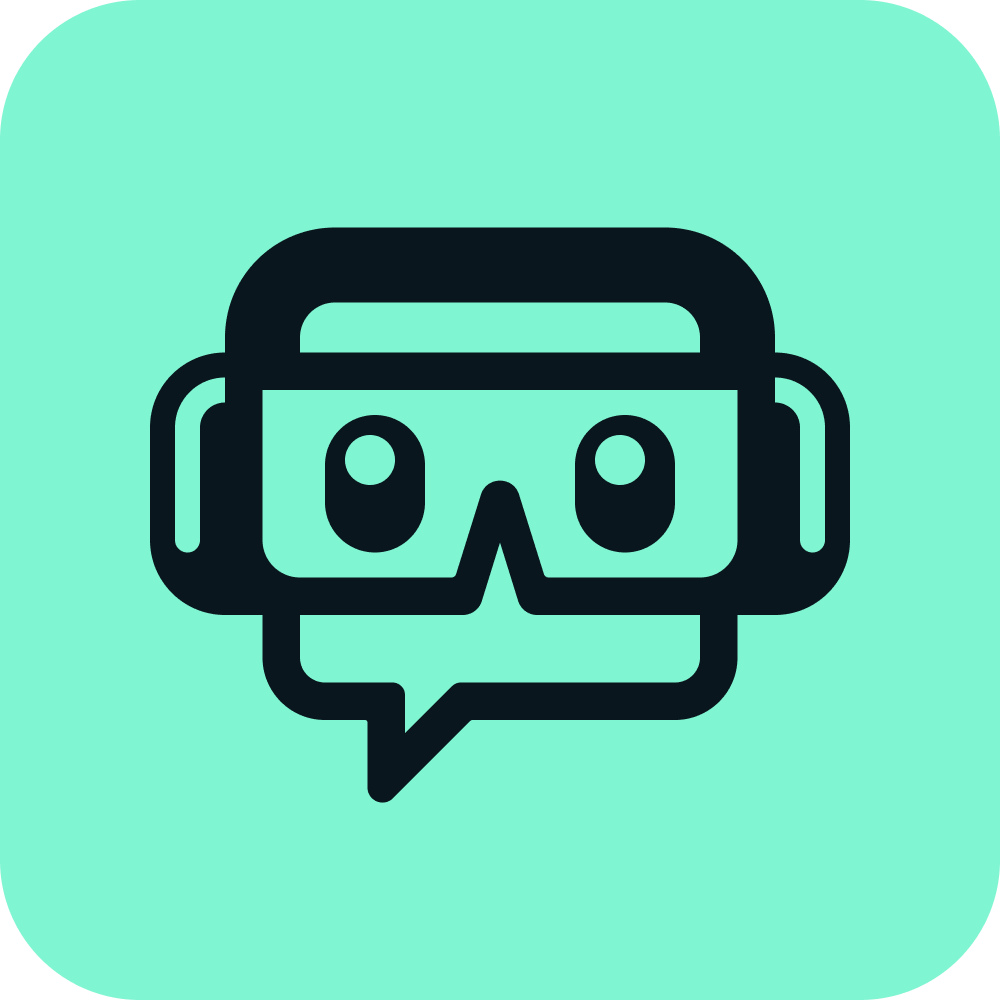 Stream Settings
You need to adjust your stream settings that are compatible with your computer hardware. If your stream settings are too high than your computer hardware's capacity, this might cause performance issues during the live stream. Note that you are simultaneously gaming and streaming which would eat up most of your processor and RAM.
If you are a new streamer on Twitch and do not have enough technical knowledge about this information, do not worry. Streamlabs OBS has Auto Optimize, this feature automatically adjusts your Twitch stream settings depending on your internet speed and computer hardware.
To use this feature, open Streamlabs OBS then go to Settings>General.
This is a great feature that lets you stream immediately without requiring to study what settings are compatible with your device. It saves you time and less hassle when you are going live and then broadcast.
If you are tech-savvy, you can adjust your broadcast settings within Streamlabs OBS.
Stream Encoder
There are two types of encoders, such as software (x264) and hardware (NVENC). The software encoder uses your CPU while the hardware encoder uses your GPU in encoding. This allows you to play and stream on Twitch simultaneously without affecting your game performance and broadcast-quality on Twitch.
Stream Resolution and Quality: Game capture
To adjust the resolution of your stream on Twitch, click "Video" on the side panel section. Your Twitch stream's video resolution and video capture device have a high impact on the quality of your Twitch stream. Stream quality of your game capture also affects the performance of Streamlabs OBS. The computer will use more resources the higher the broadcast quality of your game capture and video capture.
Do not adjust the Base (Canvas) Resolution but lower the Output (Scaled) Resolution. When you Twitch broadcast in 1080p, it will enhance your game capture but compromises performance. Accordingly, a 720p Output (Scaled) Resolution is a good balance for better quality and performance.
CPU Usage Preset
There are three NVENC presets when you Twitch stream which range from low-latency, optimal performance, and max-quality. This pertains to how fast the CPU encodes the video. The faster the encoding, the less CPU the stream uses. The default is "Very Fast" which is a good balance between quality and performance.
At last, go to "Output" in Settings Window to change the CPU usage preset.
Dynamic Bitrate
Streamlabs streaming software recently included DynamicBitrate. This automatically adjusts your bitrate while streaming on Twitch depending on your network condition which prevents the dropping of frames.
DynamicBitrate improves the stability of your Twitch stream and minimizes latency. This is especially beneficial if your computer and internet speed can't handle the bitrate you have set.
First, Go to the Settings window, then click "Advanced". Afterward, scroll down and click the box that says "Dynamically change bitrate when dropping frames while streaming", this would enable DynamicBitrate.
Dynamic Bitrate: Manually
Depending on the resolution and fps you'd like to achieve, Twitch has recommended specs for NVIDIA NVENC.
Here is the list of specs Twitch recommend if you want to adjust it manually:
1080p 60fps
Resolution: 1920×1080
Bitrate: 6000 kbps
Rate Control: CBR
Framerate: 60 or 50 fps
Keyframe Interval: 2 seconds
Preset: Quality
B-frames: 2
1080p 30fps
Resolution: 1920×1080
Bitrate: 4500 kbps
Rate Control: CBR
Framerate: 25 or 30 fps
Keyframe Interval: 2 seconds
Preset: Quality
B-frames: 2
720p 60fps
Resolution: 1280×720
Bitrate: 4500 kbps
Rate Control: CBR
Framerate: 60 or 50 fps
Keyframe Interval: 2 seconds
Preset: Quality
B-frames: 2
720p 30fps
Resolution: 1280×720
Bitrate: 3000 kbps
Rate Control: CBR
Framerate: 25 or 30 fps
Keyframe Interval: 2 seconds
Preset: Quality
B-frames: 2
Live Stream Alerts on Twitch, YouTube, and Facebook when you Go Live
Live Stream alerts when you go live are vital for every streamer. This tells them who they are, their personality, content, and aesthetic. Alerts could also bring you new viewers and an audience. Personalized and unique alerts encourage them to participate during your live streaming.
Alert Box Widget
Widgets are overlay sources of Streamlabs OBS that help you interact and engage with your community. First, you need to add an Alert Box source to your live stream. Then, click the plus sign in the "Sources" section of Streamlabs OBS. From the pop-up menu, click "Alert Box". Finally, when you are done adding the source, consequently viewers now can see the default alert on their window screen.
Streamlabs OBS has a pre-made source for your alert box.
Custom Alert Box
You can create your own customized source for your alert box that will appear as an overlay on your viewer's screen. In adding a customized Alert Box, go to Streamlabs Dashboard. Then, click "Alert Box" on the left side under the "Stream Essentials" section.
Top Streamlabs OBS Features
Streamlabs has provided a lot of features that will help new Twitch users go live and stream with no hassle.
Multistream
These Streamlabs tools allow streamers to connect different platforms that stream with only one broadcast software. With this tool, you enlarge your viewership with less effort. Streamlabs will capture your window screen and video on your webcam then stream it to different platforms. This can be your key in expanding your audience all at once.
Tip page
Tip page is a tool you can choose among Streamlabs layout. Adding Tip page will help you with your expenses as a streamer and this could help you build your career as a streamer.
Unlike on your Twitch channel, setting up a tip page on Streamlabs is free and you'll get the whole donated amount.
App Store
Streamlabs has its own app store. They have collections of an app that can help the streamer's layout, screen, themes, scenes, overlay, and set be better.
Merch Store
Streamlabs gives streamers an opportunity to customize different products using their own logos and sell them on the stream. For example, streamers can sell mugs, shirts, or caps.
Adding a merch store on Streamlabs is free.
Go live or Record
In fact, a unique feature of Stream labs OBS for Twitch is that it has two options: to go live or to record. Both options can be found in the "Editor" section.
Add more Widgets
Adding scenes and sources on your overlay screen window is way easier. All you need to do is look, choose, select, click, and read. Once you have your chosen widgets, next is to go over the "Add Source" tab.
Under the "Add source" tab is the menu for tools selection. When you double click the icon of the tool, customization tools on the settings tab will pop up. If you want more themes for your overlay, you can choose from the "Themes" section.
Game Stream on Twitch using StreamlabsOBS
StreamlabsOBS is your key to a smooth game broadcast on Twitch.
First, when you launch the StreamlabsOBS app, you will see a Connect screen. You need to log in to your Twitch account by clicking the Twitch icon. Then, you need to authorize stream lab to use your Twitch account to finalize the connection.
Start by setting up your mic and webcam. The software will use your default mic and webcam. If you have any other hardware for your mic and webcam just go to setting and change the inputs of your webcam. Your Mic and Webcam will help you communicate with your viewers. You might want to use a webcam because this allows them to capture your real-time reaction during your game.
Before you click that go live button, start creating your customized overlay.
Editor and Scenes
You can control several elements on your stream on the Editor tab by clicking the camera icon in the left panel. The editor tab has stream editor at the top, Mini-Feed of events in the middle, Scenes at the bottom left, and Sources and Audio which is also situated at the bottom left.
If you want to use or create a theme, you can add, open, and set any source. Click and add anything that you think will enhance the visuals on the window of your viewers during your game.
On the left is the Scene. The scene is a set of video and audio arranged in a certain way where you can quickly switch. You can have the main screen when you are in your game and an AFK scene when you are away. Select and add a set of scenes you want to use in your stream. Along with the Scene on the left is the Sources.
\
Mixer
The mixer is where you can select and adjust the audio of your game. Just select and click on the bar or speaker sign and adjust the balance of all your audio sources.
Sources
When you click and select the scene icon, all its sources will appear to its right. Then you can arrange a set of sources that will appear on the layout which viewers can capture. Selecting a source for a scene includes video, gameplay, and microphone audio. After you select a source icon, click to highlight it in the Editor layout where you can add and move it.
After customizing, finally, click that Go live or Record button.
Frequently Asked Questions:
Why can't I install Streamlabs OBS on my MAC?
Sadly, Streamlabs OBS is currently only available to Windows. So, if you are using MAC or Linux, you can look for the next best option after Streamlabs OBS that fits your operating system.
Is Streamlabs OBS available on mobile phones?
Absolutely! Streamlabs OBS has an app version for Android and iOS. Thus, new streamers on Twitch that don't have a budget for a high-end PC can use their mobile devices with Streamlabs OBS.
What to do if Streamlabs OBS did not ask to import on the initial run?
The only possible answer if Streamlabs OBS did not ask to import your profile and scene collections is that it was not installed properly on your system. You need to close Streamlabs and re-install OBS Studio. Open Streamlabs OBS again after reinstalling then go to Settings>General and click Clear Cache and Restart which can be found in the General Section. All user data will be wiped and Streamlabs OBS will start again like on the initial run.
Why can't I see any widgets?
If you can't find any widgets to adjust, then make sure that your Twitch account is logged in.
What is the most recommended encoder in streaming?
If you are using an NVIDIA graphic card, Stream labs highly recommend using NVENC when streaming.
What is the most recommended CPU usage preset when live streaming?
When you start streaming on Twitch, streamers highly recommend to start with "Max-Quality". From there play around and assess what works best for your computer.
What is the recommended Bitrate when Twitch streaming?
Streaming at 720p 320fps is the recommended bitrate to get the best performance of your streaming software while not compromising your frames on Twitch.