When it comes to video game live streaming services, it is impossible not to mention Twitch. it has more than 40 million average viewers monthly that provides different categories of streaming content and even eSports events. No wonder why many streamers try to compete with the saturated market on Twitch. The platform of Twitch provides an opportunity even for new Twitch streamers to earn, one of which is Twitch Bits.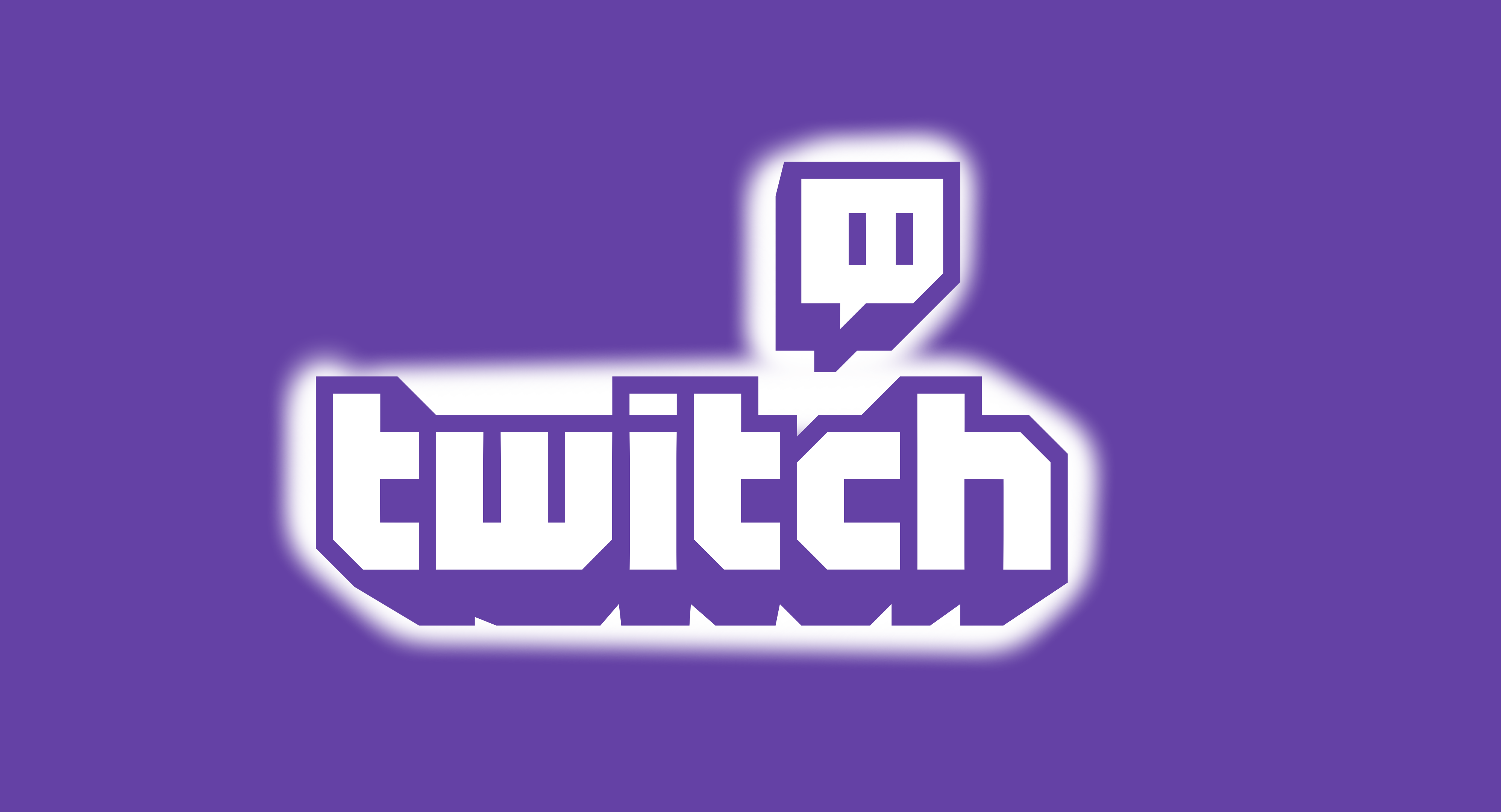 Twitch Bits are a virtual currency feature of Twitch that gamers can use. Twitch pays their Twitch partner and Twitch affiliates one cent for every Bit viewers or fans sent on their channels. it is one of many ways how a streamer can earn by streaming on Twitch.
It is a virtual medium that allows a buyer to encourage and show support to their favorite streamer. It also gets the streamer's attention as those viewers who donate on Twitch can get cheer chat badge emotes.
The more Bits you sent, the cooler badge emotes you will receive. Using Bits also allows one user to enter Sub Only chat rooms whenever you want.
Bits
Bits are animated emotes cheering when you send a chat. It is a way of cheering and supporting your favorite streamer. As they accumulate Bits over time, they can donate them while watching live streams. Bits are available even on a Twitch app on your mobile.
Bits audience gave to the broadcast of a content creator accumulates. The more Bits they receive, the more chance they will reach their threshold.
Content creators on Twitch need to achieve a total of $100 in any given month to claim their money. The threshold may come from all revenue streams which includes Bits donations.
How to enable Bits on my stream?
Enabling bits on your live stream depends on what type of Twitch user you are. We will guide you on those easy steps to enable Bits Cheers on your stream.
Twitch Affiliate
If you are a Twitch affiliate, here are the steps to follow in enabling Bits on your stream:
Go to Dashboard
Proceed to Channel
Then, go to cheer to enable
Twitch Partner
If you are a Twitch partner, here are the steps to follow in enabling Bits donation on your stream:
Go to Dashboard
Navigate Partner Settings
Lastly, go to Cheer to enable Bits.
At present, only affiliates and Twitch partners can receive Bits on their stream.
How to buy Twitch Bits?
First, you need to prepare your Amazon Payments or Paypal to purchase Twitch Bits. Buyers can buy Twitch Bits in portions of 100, 500, 1000, 1500, 5000, 10000, or 25000. Second, click how many Twitch Bits you want to purchase.
After confirming the number of Bits you will purchase, the Purchase Bits window will pop up where you will fill in the required information.
You will choose what payment option you want, whether through Amazon or Paypal. Click Continue to finish purchasing Twitch Bits.
Can I have Free Bits on Twitch?
Maybe you really want to support a friend or a content creator on Twitch, but you don't have the right budget to purchase Bits.
If you want to quickly have Bits to donate on someone's stream, you apparently need money on your Amazon or Paypal account to purchase. But, if you have the time and patience you can acquire Bits without requiring any payment.
Now there is no need to worry if users want to support your favorite streamer without breaking the bank. We will provide you two tips on how to accumulate and get free Twitch Bits.
Free Bits on Twitch by Watching Ads
Follow these simple steps to get free bits on Twitch by watching ads:
Search for the channel you are currently following and wait for the stream to load. If that streamer accepts bits, a diamond cheering bit icon will appear on the right-hand corner of the screen.
If the diamond icon does not appear, it means the Twitch channel does not accept bits.
Next, click the bit icon and a new window will follow. Click the "Get Bits" button and look for the "Watch Ad" button. Watching ads too often will turn the "Watch Ads" option gray. Thus, ads are not always an available option to get Bits.
Start watching ads and finish the whole ad. After that, you will receive Bits in exchange for your watching ads.
These free Bits through ads are available on a computer or if you downloaded the Twitch app from the app store on your mobile device.
If users watch ads before watching a broadcast, it is a different thing to watch ads for free Bits.
By watching an ad for Bits, a user will usually get 5 or 10 Bits for each ad they will finish. Advertising commercials are Twitch's way of earning revenue, so by watching an ad you'll get a Bits reward.
Free Bits on Twitch by Accomplishing Surveys on Twitch RPG
Other than watch ads, you can get free Bits by answering surveys. Twitch Research Power Group (Twitch RPG) is the official center of surveying viewers and streamers on Twitch.
You will be required to answer how Twitch can improve its performance, interface, services, animated emotes, and features. Answering surveys help them to know user's feedback to maintain their top performing site. This creates a leverage in order to be competitive with the continuously saturating market of live video game streaming sites.
Users need to be quick in answering the survey because only those quick enough to answer will receive as many as 500 Twitch bits that they can use for cheering their favorite streamers.
How to Send Cheers on a stream?
Cheering with bits is fairly simple. To cheer on Twitch, simply type the word 'cheer' on the Twitch chat message or chat box followed by the specific number of Bits you want to send to someone. Then click the Chat button.
Another way to send cheers is using the Bit Gem icons, emojis, and cheer emotes displayed on the menu. Twitch Cheermotes are unlocked as your sent Bits accumulate.
The part of the Bits you sent to a streamer will automatically be deducted from your existing balance. Using bits reward will also give you cheer chat badges that indicate how many Bits you have already sent to a Twitch channel.
Bits Threshold
Streamer can set the minimum number of Bits per Cheer message. If they set the minimum number of Bits to 50, those who have 49 Bits and below cannot send Cheer messages or click the Chat button, unless they meet the minimum number of Bits.
Tips for streamers with high volume viewers: increase your minimum threshold so bits icon or emotes won't spam your overlay.
Frequently Asked Questions:
What is the difference between Bits and Cheers?
Bits are the animated emoticons that appear when a viewer donates to a streamer. Cheers are chat messages that trigger Bits on the screen of the streamers. The Twitch Bits are bought by viewers to Cheer a streamer. Both are connected to each other which helps a content creator to continue maintaining his channel.
What payment methods does Twitch accept when buying Bits?
Currently, Twitch only accepts payments from Amazon payments and Paypal when a viewer buys Bits to donate for their favorite streamers. Twitch is still working on connecting other payment methods in order to buy in their site. Today, the most trusted payment methods are through Amazon and Paypal. Also, Amazon and Paypal are the most widely used online payment method by millions of users.
My Cheers message does not appear on the Streamer's overlay. How to fix that?
Streamer's overlay is out of your control. It depends on the streamer if he will include Cheer messages from viewers on his overlay.
How does a streamer earn on Twitch Bits?
Bits is one way of earning on Twitch. Twitch provides affiliates and partners a portion of the revenue they receive from your purchase of Bits. They receive one cent every Bits a viewer sends them on the chat box.
What are the limitations of Bits?
When you buy Twitch Bits, you exchange it for money. Though it is a virtual currency, it does not mean it has monetary value and limitless usage. Bits are subject to the Acceptable Use Policy of Twitch.
It is a Twitch currency where you can use it to donate for a streamer but cannot be used to purchase products other than for sending Cheer messages.
If a streamer hosts another channel, who will get the Bits?
You may have encountered someone hosting an ongoing stream of another person. Now your question is, to whom the Cheer you will give will be sent to?
Cheers are tied to the chatroom where it happens. When you send Bits to a Twitch chatroom it will be sent to the channel you are in.
What are the benefits if I Cheer some streamer or player?
Subscribing to a channel, buying their products, and watching them stream is a way of supporting them. Bits is another way of showing a Twitch affiliate or Twitch partner that you appreciate their content and gameplay.
How to support my favorite streamers other than Bits?
There are plenty of ways to support your favorite streamer other than purchasing bits or get it free when you watch ad or answer a survey.
You can go to their user profile or channel and share their channels on your social media. This way you can enlarge their reach. It is a form of free advertising that boosts the social media presence of streamers and Twitch partners.
Another way to support them is to ask their email address so you can communicate how can you help them directly other than Bits.
What are the other ways to earn on Twitch?
Aside from virtual cheers, content creators on Twitch has a lot of opportunities to earn.
If they have great viewership, they can put a donate button to their channel. It is one of the main ways to earn since they will receive the whole money their fans will give.
Companies also use Twitch to promotes their products. So, content creators could have brand partnerships where they can get a kickback in return of their promotion of the company's product or service. Brands can give them up to 20% commission on the sale of its products or even give them code for discounts.
Content creators can also promote their own personal merchandise. They can gain profit by selling t-shirts, stickers, mugs, and cases.
Aside from Donation of Cheers, how can Twitch Affiliate earn?
First, to become an affiliate you must meet the following criteria within the past 30 days:
a minimum of 500 total minutes broadcasted on your stream
a minimum of seven different broadcast days of your channel
an average of three or more concurrent viewers; and
at least 50 followers
If you met these criteria, Twitch will invite you on their affiliate program where you can earn through:
Subscriptions. Monthly subscriptions can start at $4.99 where you receive a cut for each subscription, there are also $9.99 and $24.99 options available for channel subscriptions.
Game Sales. You will receive a 5% cut from purchases that originate from your channel.
Take note that a Twitch Affiliate is different from Partner. Both have many perks in terms of the availability of Twitch features.